Thank you to all who have donated candy!  We have plenty of candy now.  If you would like to make a donation, raffle baskets are still needed.  Thank you!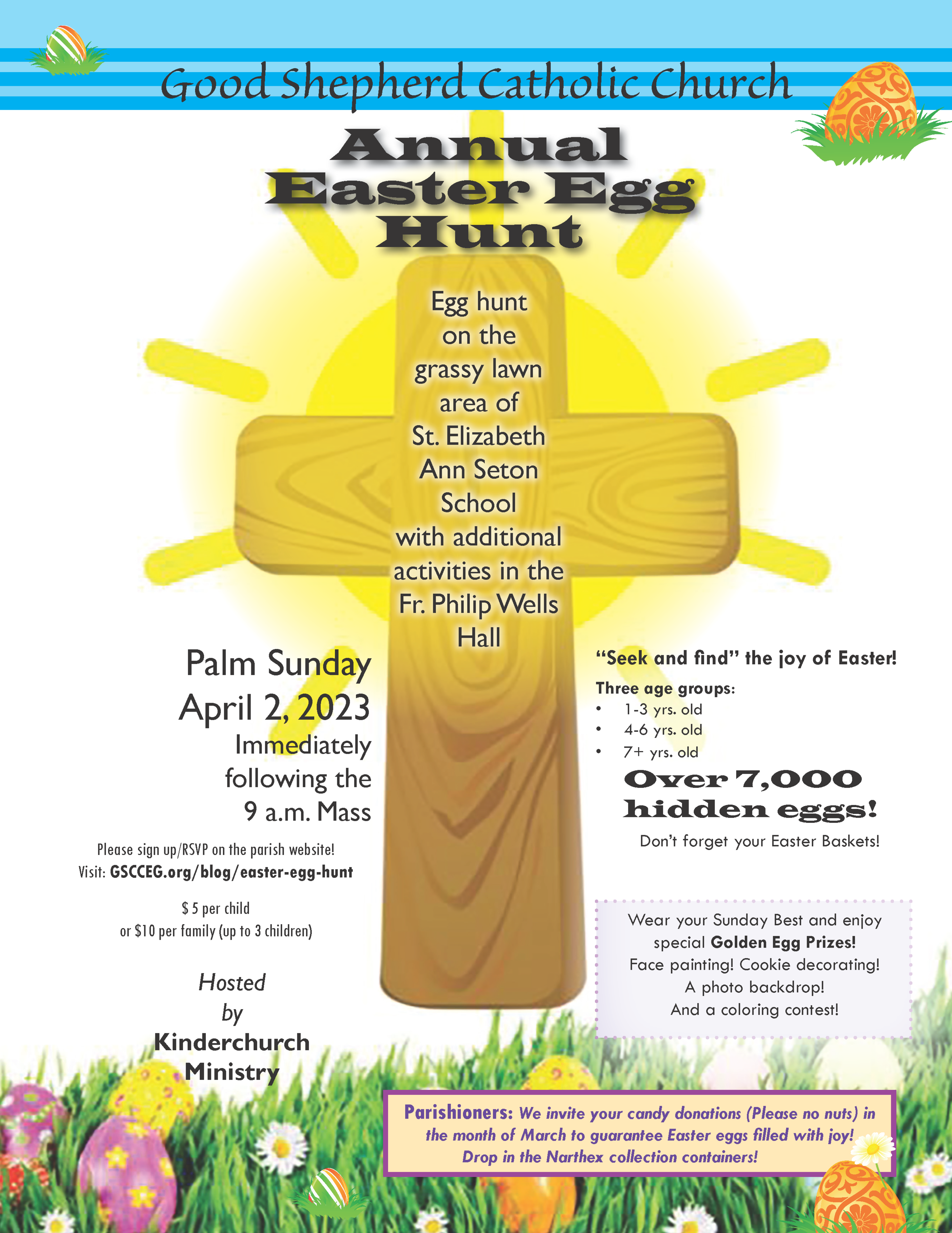 Your help and candy donations are needed to make this event a success.  Find out how you can help here.
Instead of our usual pancake breakfast, we will have breakfast burritos available following the 9:00 am Mass.  Take one to go or stop and eat at the school picnic table area.