Second Tuesday of the Month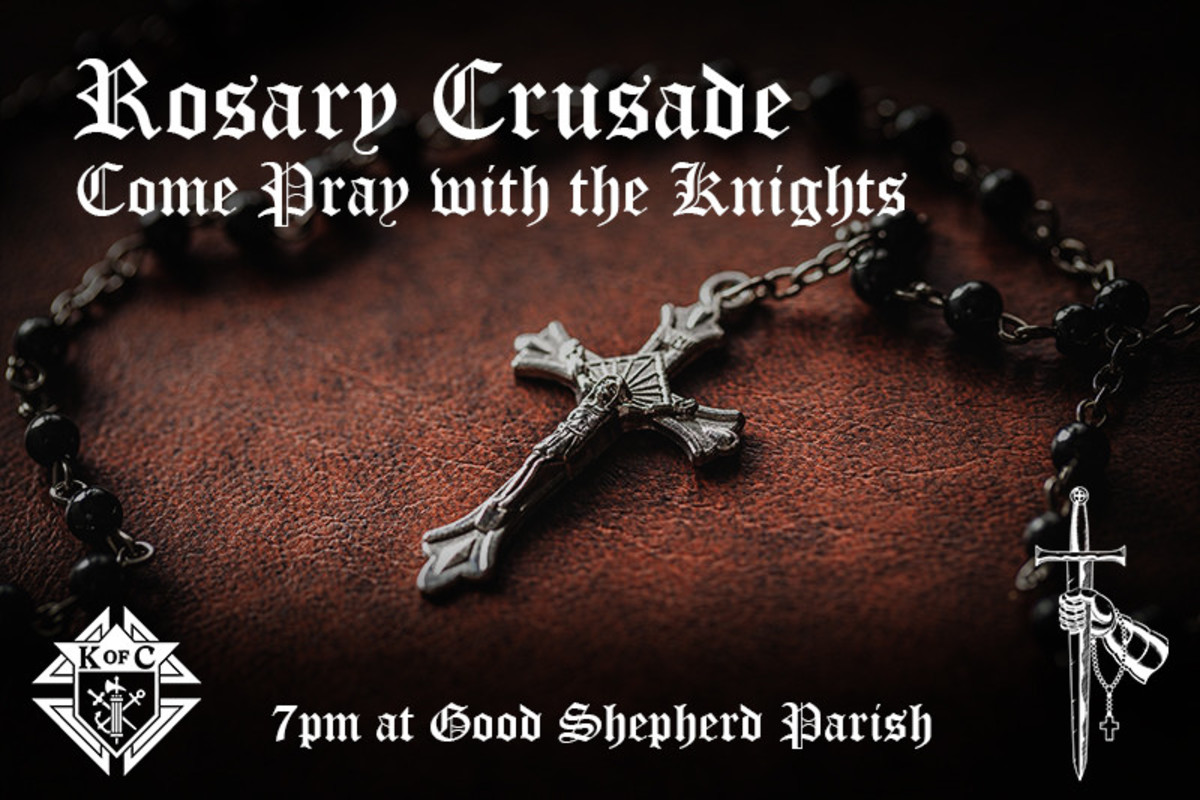 Join the Rosary Crusade!
"The Rosary is the weapon for these times." 
St. Padre Pio
The Knights of Columbus will be hosting an ongoing monthly Rosary Crusade for all members of Good Shepherd Parish. We will gather every second Tuesday of the month from 7pm-8pm in the Church. Everyone is encouraged to participate.  Take up your Rosaries and join the Crusade!