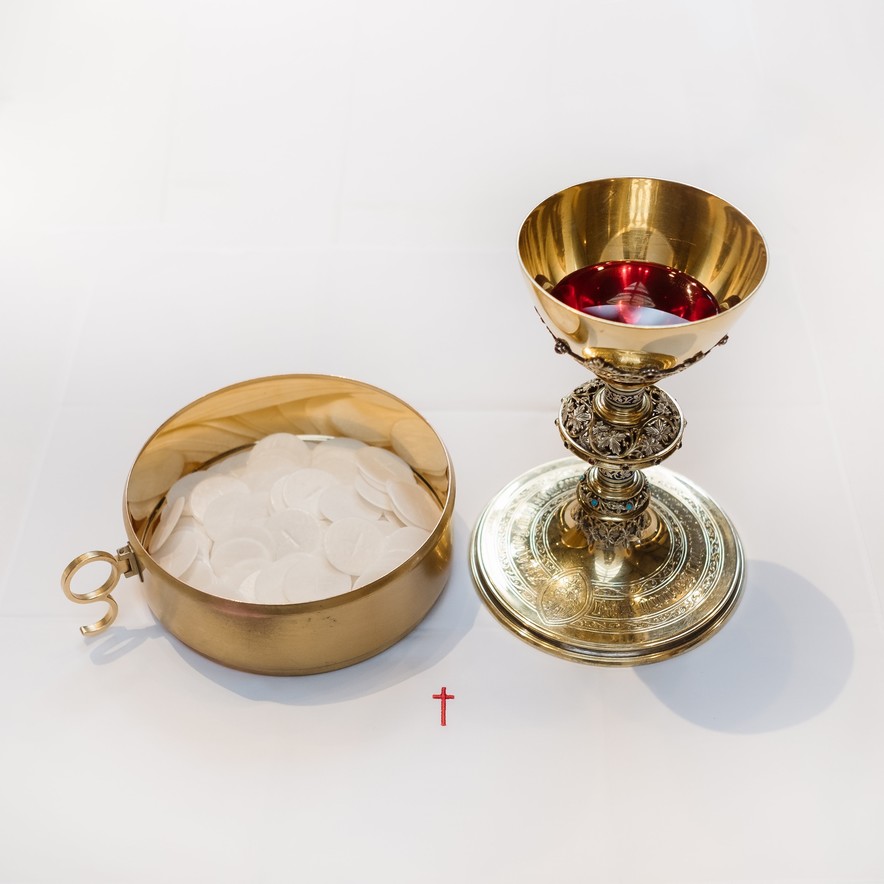 An Invitation for New Extraordinary Ministers of Holy Communion (EMHC) 
For many years we have been blessed to have the opportunity to serve our parish as Extraordinary Ministers of Holy Communion and Homebound Ministers. These ministries are a very special way to become more active in, and to help nourish our parish community. We are meant to serve one another.
Training for NEW Extraordinary Ministers of Holy Communion (and existing ministers who have NOT attended a training in the past year) has been scheduled for January 31 and February 2 at 6:30 pm in the church.  It is only necessary to attend ONE training session. 
Those wishing to become new EMHC/HB ministers must meet two requirements. First, you must fill out an application and be approved by our pastor. And secondly, you must attend one of the training sessions listed above.  
You must submit your application at least one week prior to training for approval.  Completed applications can be dropped off at the parish office or emailed to gsccdevelopment@gscceg.org.
Additional questions please contact Carlos Llarena, EMHC Coordinator, by email at emhc@gscceg.org or contact the church office by phone at 916-684-5722.