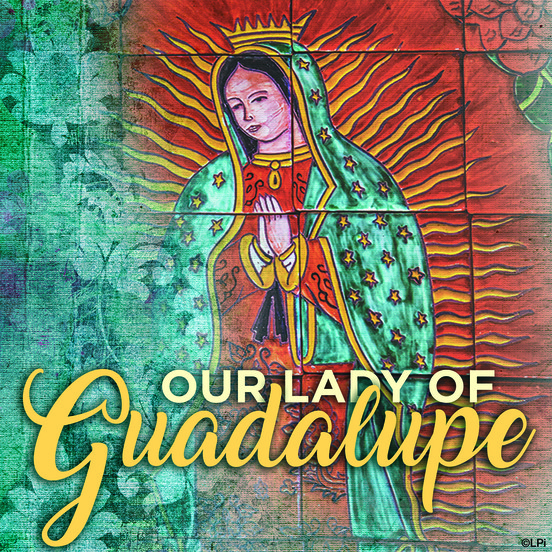 We will celebrate the Feast of Our Lady of Guadalupe on December 10.  Mañanitas with Mariachi will start at 6:00 am followed by Mass at 7:00 am and then breakfast in the Father Philip Wells Hall. Come celebrate the Queen of the Americas. 
Another celebration will be held on December 12 beginning with mañanitas at 6:00 am followed by a rosary then Mass in Spanish at 7:00 am.  (We will still have our regular 8:30 am Mass that day.)
If you are interested in helping, email Juanita Baier at juanitabaier@comcast.net.